ACE SPECIALIST HSC TUITION
A tuition college focused on the needs of
motivated students
Our directors worked at a number of other tuition colleges before leaving in frustration to create their own space. They felt that their previous workplaces charged high fees to chase homework and teach basic theory. Tuition should complement and enhance the school environment; not imitate it.
So, in late 2010 they created a program that fast tracked theory and placed a focus on questions and examination technique. Since then, the top students in the state have come to be guided by ACE's group of tutors who have all excelled in their studies.
Community scholarships which make a difference
At ACE, we have always believed strongly that no child should miss out on receiving a high quality education due to barriers outside of their control. Over ACE's 10 years offering classes, ACE has provided subsidised or free tuition to countless students. These students each had outstanding potential, but for one reason or another their families did not have the means to gain access to high quality private tuition.
In 2021, in order to extend this offering to more students who otherwise may miss out on achieving their full potential, we are excited to formalise this commitment to our community by launching the ACE Equity Scholarship Program. Each scholarship will provide either partial or full fee support for a student's studies at ACE.
Please note – If you know of someone in your community for whom high quality tuition is out of reach, we would love for you to refer them onto the ACE team so that we can find a way to support them!
Climate change is a real problem. At ACE, we're trying to do our bit to reduce our carbon footprint
ACE is here to prepare you for your future through education. But we realise that this is only one aspect of what will face you in the future. The climate we live in will also have massive a influence on the quality of your life (who needs to be reminded of the 2019 bushfires?). So, at ACE, we are taking steps to tackle climate change, in our own small ways. We encourage you to come and chat to us about it and put in your ideas too. Who says you can't make an impact!
So far, we have:
Sourced paper only using trees from sustainably grown forests (PEFC-certified)
Ensured the carbon emissions from making the paper have been offset in the process
Made sure our printer ink and cartridges are from carbon neutral sources
and we're working on:
Bringing recycled paper into the mix
Fully recycling all the waste paper we generate
So far, we have:
Signed up with a carbon neutral energy retailer, who offsets all the emissions associated with our electricity usage
Incorporated the sourcing of greenpower, which uses our electricity bills to fund the building of renewable energy
and we're working on:
Identifying where we use most of our energy and reduce what we can by using technology and changing our behaviours
ACE is proud to sponsor MAYA Youth in Performing Arts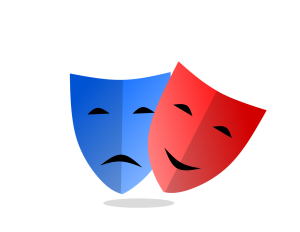 ACE is proud to be a Gold Partner of the 2021 MAYA Performing Arts Program! We are looking forward to their annual production in July.
Find out more about MAYA at their facebook page.